Hi forum,
not exactly sure if I'm in the correct sub-forum, but I've got an urgent problem regarding OCR.
I have some large pdf files here that have been generated elsewhere by scanning paper documents (or something). Unfortunately, some mad conversion setting has been used such that the text looks like this: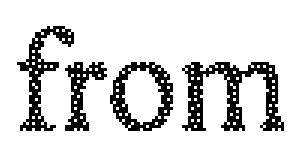 With all of the OCR tools that I own, such text is not recognisable.
However, after running a Median Filter (aka "despeckle") over the image (using IrfanView), the image looks like this: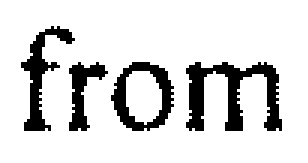 ... and is perfectly converted to text for example by Ad*be Acr*bat ClearScan: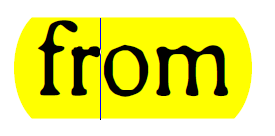 Now the problem is, how can I batch-despeckle those PDF documents of several hundred pages size, such that I can OCR them afterwards with the tool of my choice?
IrfanView & Ghostscript basically are a terrible team for handling PDF. Batch conversion seems to be almost impossible there (or takes like days to complete, if at all).
Thanks HEAPS already for any help,
Regards David.P